upcoming events
Mother's Day 2023
Join us in supporting Mother's Day 2023! Donate $25.00 or more to buy a special gift or flowers for forgotten senior mothers and help under-served children at the Art of Living Free schools in India.
Consider our dollar-a-day program, where a $365/year donation sponsors a student's education, medical needs, mid-day meals, and uniforms for the whole year. Your contribution will make a significant impact on a child's life. Thank you for your support!
season of giving
Dear Donor
We are very grateful for your generous support of educating underprivileged children in India and are pleased to let you know that your dollars nurture more than 82,000 students across 1096 schools! During this season of giving, we invite you to open your hearts wide, dig deep into your pockets, and sustain these schools with your continued generosity. Please also inspire at least one friend or family member to support this beautiful cause of holistic and free education.
Gurudev Sri Sri Ravi Shankar, our inspiration and founder of the Art of Living Foundation, shares this story:
I was once asked by a prominent industrialist - What is the best contribution one can make to better a society? Make billions, spend billions, or give away billions? This was my answer: "The best way is to do both: To make billions, spend a little less, save the rest and give it away! 20% of your earnings should be earmarked for charity. However, charity should be self-sustainable. That is, it should create more wealth rather than perpetuating the cycle of poverty and dependence. In this sense, the best form of charity would be providing quality education for children and more importantly, building a good character in them."
Click on the Donate button to choose a General fund or a specific project that you would like to support. Whether you donate $5 or $5000, your contribution will make a huge impact. Every bit counts. Thank you once again for your generous support!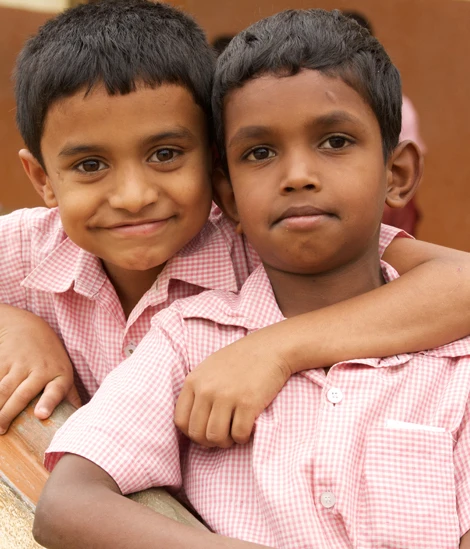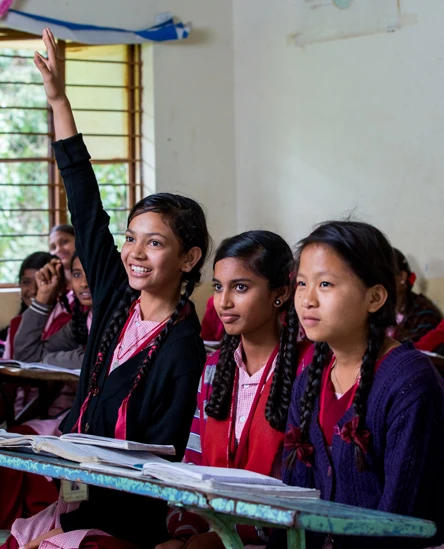 about us
Gift a future. Gift a smile.
It all began in 1981 when Sri Sri Ravi Shankar, a humanitarian & spiritual leader and an ambassador of peace and human values, noticed children of construction workers playing in the dust while the Art of Living center was being built.
Sri Sri observed that these children had no access to education. Basic lessons, healthcare, and free healthy food were provided to the children. With support from donors like you, we provide free holistic education to 82,000+ underprivileged children in 1096+ schools in rural India with emphasis on social responsibility and human values. When we educate our children, we empower our communities.
We believe that education is a universal right that can help break the cycles of poverty, disease, and social inequity. It empowers children with the knowledge, skills, and confidence they need to shape a better future for themselves, their communities and the world. Join us in making the world a better place, starting with one child at a time.
Read More


our causes
Popular causes
our statistics
We provide free education in India
our impact stories
Impact Stories