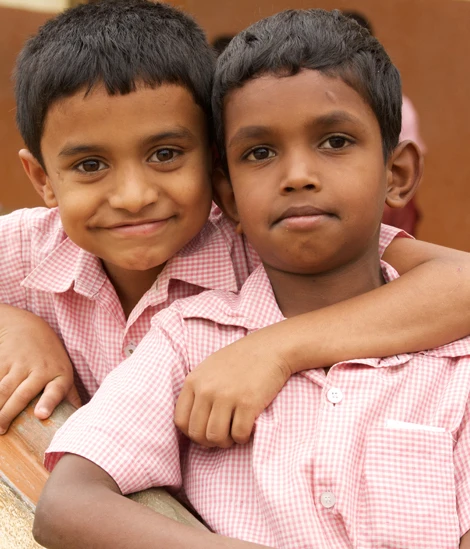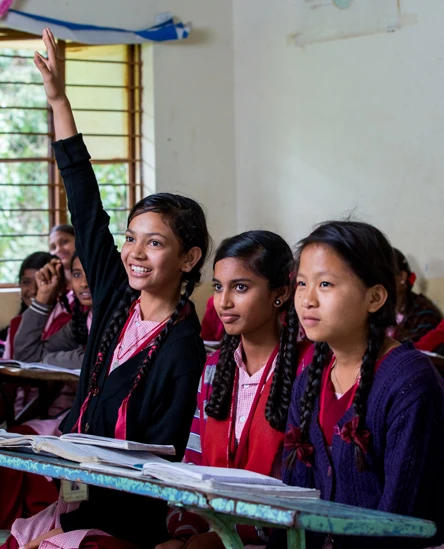 about us
Gift a future. Gift a smile.
It all began in 1981 when Sri Sri Ravi Shankar, a humanitarian & spiritual leader and an ambassador of peace and human values, noticed children of construction workers playing in the dust while the Art of Living center was being built.
Sri Sri observed that these children had no access to education. Basic lessons, healthcare, and free healthy food were provided to the children. With support from donors like you, we provide free holistic education to 70,000+ underprivileged children in 700+ schools in rural India with emphasis on social responsibility and human values. When we educate our children, we empower our communities.
We believe that education is a universal right that can help break the cycles of poverty, disease, and social inequity. It empowers children with the knowledge, skills, and confidence they need to shape a better future for themselves, their communities and the world. Join us in making the world a better place, starting with one child at a time.
Read More
upcoming events
Mother's Day 2022
For every $15 you donate, we will deliver a special gift for a mother at senior centers and women's shelters and a school uniform set for a child at Care For Children - Art of Living free schools in India.
Your donation will also help educate underprivileged children in India, providing support for 5000 mothers in the US and 5000 kids in India.


our causes
Popular causes
our statistics
We provide free education in India
our impact stories
Impact Stories